Our next sale will be SEPT 30, 2023 ON LINE ONLY.
THE SMALL TOWN AUCTION WITH INTERNATIONAL FLAIR
IF WE CAN HELP WITH YOUR ESTATE SALE OR AUCTION NEEDS.
PLEASE EMAIL OR CALL. HOME 662-582-4079 OR 662-871-8975 OR 662-289-6577
WE ARE NEXT TO THE INDUSTRIAL PARK NEXT DRIVE WAY.

NEW INFORMATION: WE WILL BE AT THE AUCTION BUILDING BY CHANCE OR APPOINTMENT. PLEASE CALL BEFORE YOU COME TO MAKE SURE WE ARE HERE!!!!!
662-582-4079 or 662-289-6577 or 662-871-8975


WE WILL BE SELLING SEVERAL DIFFERENT ESTATES. WE WILL HAVE NEARLY 100 POCKET KNIVES, LOTS OF GREAT DEPRESSION GLASS AND OTHER ESTATE ITEMS. WE WILL BE SELLING SOME OF YOUR 50 YEARS OF COLLECTING ITEMS. GO TO AUCTION ZIP TO BID AND SEE THE REST OF THE ITEMS. THIS WILL BE ONLINE ONLY SALE.


GO TO THE BID ONLINE BUTTON AND CLICK ON IT AND IT WILL TAKE YOU TO THE ONLINE AUCTION. THANKS


CLICK HERE FOR ON LINE BIDDING

LIKE US ON FACEBOOK SEARCH DEES AUCTION CO. LLC
---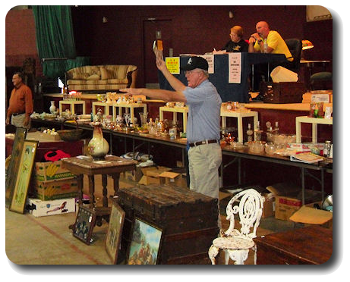 Information about our next auction.
Photos of select items up for bid at our next auction.
Directions and maps to the sale.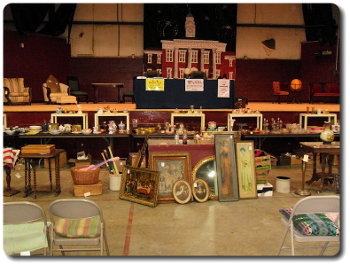 Dees Auction Company: At A Glance
High Quality ANTIQUES
Auctions Held First Saturday of Every Month
25 Years of Antique Experience
All Major Credit Cards
Phone Bids Accepted
Consignments Welcome

Upcoming Auctions


SEPT. 30, 2023 ON LINE ONLY
OCTOBER 21, 2023 ON LINE ONLY
---
---
[Top of Page]
---
©2023 Dees Auction Co., LLC
Page Updated: Sat Sep 30 12:43:12 2023 CDT
Web authoring and hosting provided by Crossroads Computer.

91335